There's a particularly magnificent quality about my nearly-8-year-old daughter that has always fascinated me.
It's a part of her that attracts other children to her like magnets.
That repels a part of me.
It's a part of her that is expressed with huge surges of exuberant energy.
I have to battle the desire to tell her to sit down, quieten herself, be still, or worse, "Get a grip!"
It is a part of her that is magical, forceful, creative, so very alive and yet there's a part of me that wishes it wasn't there, that wants to squash it and hopes it doesn't show itself too often.
It is her wildness.
I picture, in my mind's eye, her face when this wild energy takes over – her eyes are wide, her laughing is maniacal! She runs, climbs, cackles, insists, ignores (me!) and throws her body around!
It is beautiful.
And it is terrifying!
It is beautiful because I know, deep within me, that this is a very basic, deep-rooted part of her youthfulness and her femininity.
It frightens me because I hear the voices of my past and my culture saying, "Girls shouldn't behave like that!" Girls should be good. Girls should not be wild.
Somehow, I expect wildness of my sons. I expect them to be crazy. Sometimes out-of-control. Always physical. Occasionally aggressive. I do not expect it of my daughter.
Therein lies a huge injustice.
Wildness is a part of her as much as it probably used to be a part of me.
I have the choice to try to change it. And yet I know, intuitively, that it would be dangerous for me to crush it. That to do so would be stealing away a part of her. A part that is there to protect her, guide her and free her.
I am reminded of the wonderful words of one of my favourite authors, Clarissa Pinkola Estés:-
"Within every woman there is a wild and natural creature, a powerful force, filled with good instincts, passionate creativity and ageless knowing. Her name is Wild Woman, but she is an endangered species."
I know this woman inside of me. I have re-acquainted myself with her through motherhood (and through Dr Estés' books, including my favourite Women Who Run With The Wolves). It has been a wonderful reunion. I didn't recognise how I had missed her until she was back in my life. Now 'she' (a part of me) guides me in much of what I do and protects me when life is tough.
Dr Estés goes on…
"Though the gifts of wildish nature come to us at birth, society's attempt to "civilize" us into rigid roles has plundered this treasure and muffled the deep, life-giving messages of our own souls. Without Wild Woman, we become over-domesticated, fearful, uncreative, trapped."
In this quote, it is acknowledged that we are born with this wildness, implying that it is not only a natural part of our childhood, but an essential one. It is the lessons we learn through growing-up that teach her to sit still, be quiet, "get a grip" and BE GOOD. And so we lose our connection with her.
I do not wish to rob my daughter of the wisdom inherent in her wildness.
I do not wish to take away from her the joy that she receives in her wild moments.
I wish her to grow into a woman, full in her power. Comfortable, at peace and safe in her femininity.
So I must let her be wild.
And I will learn from her.
If you'd like to receive an email each time a new blog post is posted (about two a week), please scroll down to the bottom of this page and type your email into the box over on the right hand side.
Thank you!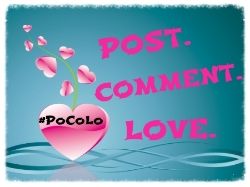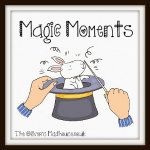 13 Responses to "My daughter – the wild one"