I love you very much and I am chring (trying) verey hard to be good and its riley (really) difaeclt (difficult) to lisen bcause I am yung. xxxxx 
That's the beautiful, phonetically accurate letter (complete with numerous spelling mistakes, of course) that Toby left for me on my pillow yesterday evening. (Translation provided!) He keeps a stash of pens and paper by his bed and bought a packet of envelopes with his pocket money last week. He must have been working on it before I told him off for having his light on, after bedtime, and sneaked it into my room later on.
I was delighted and touched by the content. Despite having no particular issue today with his behaviour or listening skills, he was obviously thinking about both of these, after 'lights-out'. Without wishing to over-inflate its meaning, it shows foresight, reflective abilities and a degree of self-awareness. He has determined what he is aiming for ('good' behaviour), has recognised that it is difficult for him to attain and is conscious enough to identify the reason why (he's still young). He's also demonstrated the confidence to share his thoughts about it and communicate his feelings. That's great for a 6 year old!
Those are all great qualities for him to develop and take into adulthood.
I've found myself feeling really proud of him for this! I suspect I'll go a bit easier on him tomorrow. Might even sneak a chocolate bar into his lunchbox. (Sshh! Don't tell!)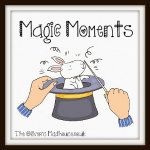 17 Responses to "It's difficult to listen because I'm young"